Clone A WordPress Blog
In Under 57 Seconds...
Then Watch It Easily Make
You More Money In Less Time...
Meet The
WP Twin Guys!
About Wilson...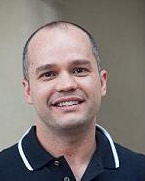 Wilson Mattos has been working in information technology and security for over 17 years... and also is a 7 figure plus marketer.
His technology have been used by some of the biggest guys in Internet Marketing.
He is a rare bird - someone who can create cool scripts, tools and software and understands how to make them specifically for Internet Marketing purposes.
About Jason...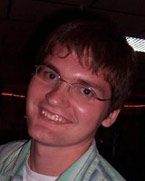 Jason Fladlien went from a $12 an hour house painter to a six figure a year marketer in 14 months.
Then he went from a six figure a year marketer to a six figure a month marketer... Then parlayed that into a 7 figure a year business!
Jason has been known for his "straight to the point" and action-focused approach to Internet Marketing...
Which has made him so successful in such a short period of time.
Perfect for affiliate marketing....
Say you set up micro niche sites or review sites. Meaning a LOT of blogs to target keywords.
When you set up these affiliate sites, you go through the manual process of installing the theme... configuring the plugins (such as all-in-one SEO)... creating the pages and posts... etc.
No more! You now just clone a site you've set up once. Now when you need to set up a similar blog, you just push a few buttons...
And in less than 32 seconds you have an exact clone of that blog installed on a new domain or subdomain.
Perfect For Sales Letters
As a bonus you'll get an already cloned for "WordPress salesletter" setup.
This thing is slick - it comes with 11 unique sales letter themes. Even better - it come with a custom plugin where you can click just one button and it will insert a fill in the blank sales letter for you.
There are actually 7 fill in the blank templates to choose from... all written by Jason Fladlien himself - whose copy has been used by some of the biggest marketers in Internet Marketing.
Best of all - you just upload and "deploy" this bonus, click one button and it's ready for you to use and profit from.
Perfect for membership sites
I don't care if you use Wishlist Member, WP Member Champ, Optimize Press, or any other WordPress based membership software.
It doesn't matter if it has 1 level or 100 levels. If it has drip content or not. If it has tons of plugins and themes.
You can clone the entire thing. In seconds.
This means you no longer have to manually set up a membership site from scratch again. Think of all the time this will save you!
You use themes like Thesis, Optimize Press, Woo Themes, etc?
These complex, premium themes, are great for sure... but only after you meticulously take the time to set them up.
Out of the box they're kind of blase until you configure all the settings properly. Now you NEVER have to do that again. Just clone a Thesis theme or Optimize Press set up and you're done!
You want to hacker-proof your blog?
You are afraid a hacker will take your blog down? If you're not using our cloner technology, it absolutely can happen.
But here's how this new technology will protect you. Every day you can push one button (it takes a second) and create a new up to date clone. Now if your blog ever gets comprised... just deploy a new clone.
Best of all you can make this update from anywhere! Even your iPhone, iPad, Android, or any other smart phone with a web browser!
Makes Your Blog Screw-up Proof Also!
Before you install a new theme on an existing blog... or add a new plugin... or try editing something... create a clone of it by pushing one button.
Now if you do break something... nothing is lost. You just deploy the clone and all is right again. Sweet!
Transferring a blog to new domain and/or server?
Now you can do it in seconds - and completely take your whole blog with you!
If you've tried to do this manually with WordPress in the past... you found it almost impossible. Now you can do it in about 2 minutes. Sweet!
When I Say It Clones everything,
I mean EVERYTHING!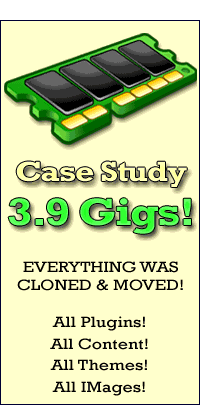 Including...
Plugins (and their configurations)
Comments (if you have any)
Pages & Posts (as well as the content in them)
Tags & Categories
Permalink structures & privacy settings
Themes (including active themes and inactive ones!)
Affiliate links & links of any kind
Footer and header information
EVERYTHING!
Watch Me Delete A Membership Site Entirely - Then Automatically Restore It In Seconds!
WP Twin Allows You To Create Sales
Letters In Less Than 7 Minutes!
Just grab the "sales letter clone" bonus. Deploy the clone on your site. You'll have the following ready and done for you...
A sales letter set up
A special plugin with 7 fill in the blank sales letters!
A download page set up
Special plugins already optimized!
This alone is worth more than the entire investment price of WP Twin itself.
ONE Button Sales Letter In Action...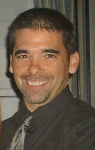 "This is so easy to use"
All I can say is Finally! This is so easy to use.
I have been putting off building my niche site because of the time involved getting the WP site set up.
Now I have one main site with all the plugins set up and can create sites lightning fast!
--Kevin Cotter

It Is seriously this easy...
If you've ever used an FTP program - then using WP Twin is a snap!
If you've ever set up a web page in the past - then using WP Twin is a breeze!
If you've ever posted on a forum before... then using WP Twin is child's play!
How Much?
How much is it worth to you to make your blog hacker proof?
To clone a new blog in seconds?
Saving hours from doing things the old manual way?
Clearly it's worth hundreds of dollars just by the time it saves you - and the piece of mind it grants you.
That's why at the starting price of just $97 - it's an absolute bargain.
It will speed up the time it takes you to enter a new market. It will improve your efforts to make a new monetized site.
Better results with less time? Again, that makes the $97 investment today just a drop in the pocket. A real steal for any serious (or even casual!) WordPress user.
You owe it to yourself to snap this up right now so you can start using it immediately.
The Perceived Risk...
Is just a few minutes of your time.
Here's why: try it out this minute. If you can't make a clone of your a blog and deploy it on a new site in a few minutes from now - then we insist you ask for your money back - and every penny of your purchase will be returned to you promptly and quietly - no questions asked!
Better still - take a full 30 days to use it and benefit from it.
If for any reason you're unsatisfied - or for no reason at all - return it and you'll still get every penny of your purchase back!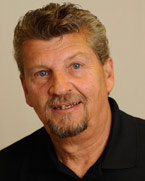 What a safety net!
WP Twin is an incredible time saver! I really appreciate the simplicity of how easy it is to clone a WordPress site.
In the event my sites ever get hacked or have some other catastrophic failure, I can be up and running again, in a matter of minutes, without loosing a post or a comment! What a safety net!
--Bob Lindner
The REAL Risk...
The real risk is in NOT signing up immediately.
You risk wasting hundreds of hours doing things manually - the old, slow way. You risk being left in the dust as OTHERS use it and benefit from it...
While you try to compete by tediously doing all your blog setups by hand.
You risk having your blog completely wiped out or lost... and not being able to immediately restore it in a few seconds!
You risk more by not signing up immediately than making the measly little $97 investment to grab this and put it to use for you TODAY.
This instant!
You also get world class support
I can't imagine you'll need much support - as WP Twin is so easy to use!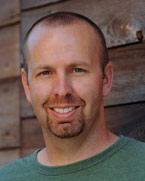 handled all 4GB of my site with ease
It was SIMPLE and actually fun. I was unsure how it would handle my site - it is large and has a lot of images.
WP Twin handled all 4GB of my site with ease. I was able to use it to move my site from one hosting provider to another.
Without this tool, I would have spent WAAAAAY too much time migrating on my own. I think that I was able to enjoy my weekend instead of have the headache.
--Mike Poeschl
http://peshphoto.com
Yet on a slim chance you need some help... for whatever reason... I want you to know we're here for you. Once you get WP Twin today...
If you need any assistance...
Just submit a support request at http://support.wptwin.com, and one of our highly trained, dedicated support agents will help you!
The *MOST* Used Cloner
On The Market!
WP Twin has been successfully used on (last I checked) 163,187 DOMAINS.
Who knows how many clones, backups, and restores or deploys have been done on those domains? My guess is in the millions.
Comes with PDF & Videos!
We walk you through how to clone a blog and deploy it on a new domain - it only takes about 3 minutes to show you how to use WP Twin. Then you can use it effortlessly.
Sweet! So you know what to do...
Sign up to get WP Twin ASAP by choosing your level below...
Light Version- $97
You get to use WP Twin on 10 domains.
Perfect for users who only plan to build a few websites or who are on a tight budget.

Standard Version- $147
You get to use WP Twin on 25 domains.
Perfect for users who either plan to build a lot of personal websites or do a bit of work for clients.

Unlimited - $297
You get to use WP Twin on UNLIMITED domains.
Ideal version for power users who plan on setting up a lot of sites for themselves and/or clients.


P.S. Our challenge to you - get this powerful tool right now and if in 10 minutes of using it you already aren't thrilled with the deal you got today... then we insist you contact us and we'll return every penny of your purchase. Or keep and use it for 30 days and still be protected by our no questions asked refund policy.
P.P.S Think of the opportunities this now opens up for you - to do marketing on a much higher level, since you'll get at least 10 times as much done now... or just think if you outsource it. Wow!